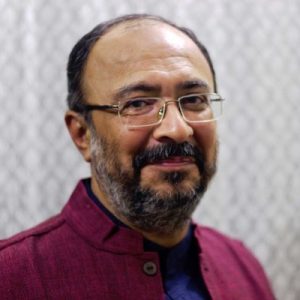 Anjum Rajabali lecture on The Hero's Journey: Joseph Campbell's formulation of the monomyth offers absolutely invaluable insights into mythic structures and characters that underlie most deep stories. For screenwriters, this is an indispensable tool to understand the deep internal dilemmas of characters and the choices that they have to make to resolve those.
Please note that you have to donate at least 1000 INR per lecture. You can donate more if you want.
Step 2: Fill the form given below to get the lecture link.
Registration Form
Registrations are closed.
About Anjum Rajabali
Anjum Rajabali is a veteran Indian screenwriter and teacher. He has written films like Drohkaal (1994), Ghulam (1998), The Legend of Bhagat Singh (2002) and Raajneeti (2010). He is also known for his leadership and lobbying for the rights of Indian screenwriters, as a senior activist of the Screenwriters Association, India.